What's the best way to generate content ideas?
It is a question that every business owner has asked themselves at one point or another.
With so many marketing channels coming out each day, keeping your content fresh and engaging with every channel is difficult.
Fortunately, there is an easy solution: Answer the Public!
This tool will allow you to easily collect from Google searches and use those as inspiration for new blog posts.
In this post, I will show you how Answer the Public can help you generate killer content ideas so that you never run out of content.
What is Answer the Public
How to Use Answer the Public
Case Example: Using Answer the Public to Generate 100+ content ideas
Answer the Public Tips.


And if you're still not sure WHY you should create content, read this post.

What is Answer the Public
Answer the Public is a free tool that uses Google Autocomplete to generate content ideas.
It's a reverse search engine: You type keywords, and you get questions to your query.
You can enter in one or more keywords, and Answer the Public will show you related questions people are typing into search engines every day.
The data comes directly from Google, so it's highly accurate.
It will help you find niches, get content and business ideas, and do keyword research.
The free plan comes with a limited number of daily searches, but it's often enough.
How to Use Answer the Public
Answer the Public is easy to use.
Just type in a keyword or phrase into the search box, select the country and language, and hit "search."
Then all you have to do is browse through the results that are separated into different categories:
Questions:
You get questions related to your query, starting with what, why, where, how, can, etc.
The darker the green circle, the higher the number of searches.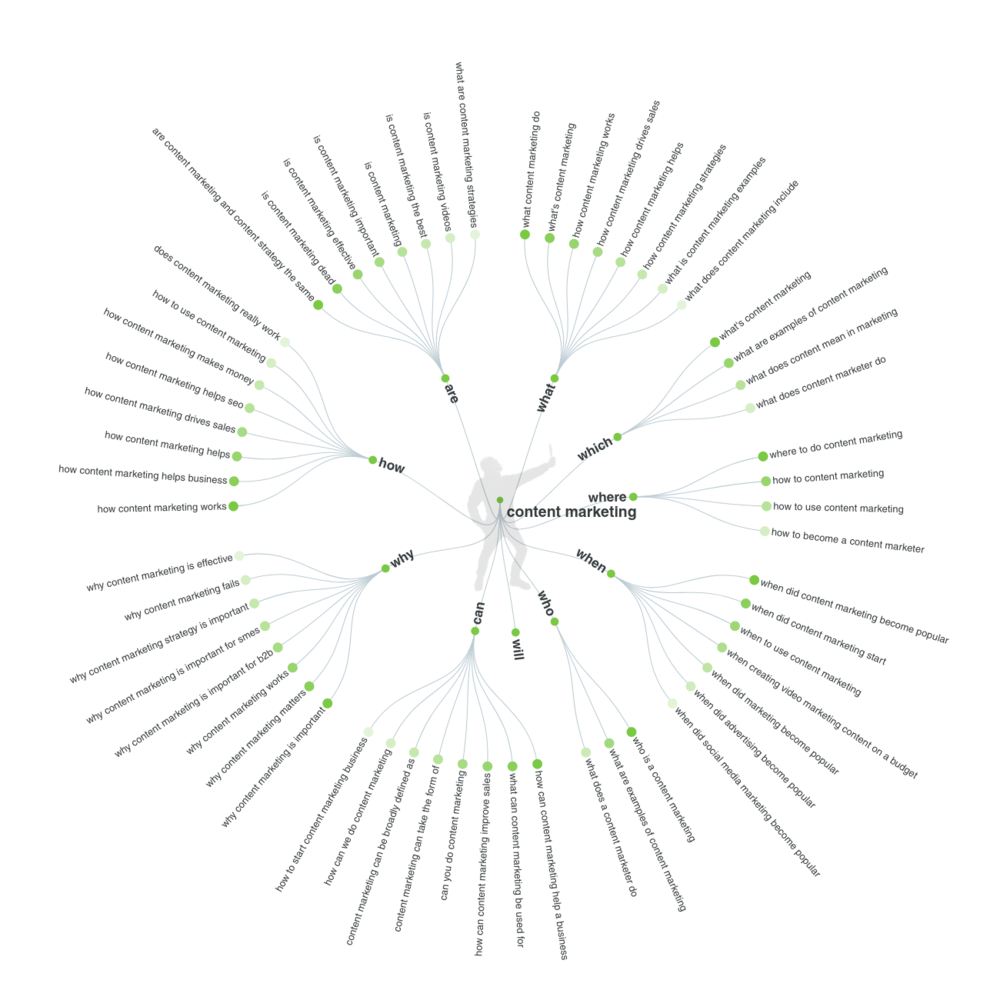 Prepositions:
It adds a preposition to your query, can, near, for, to, with, without, etc.
The near proposition is particularly interesting for local businesses.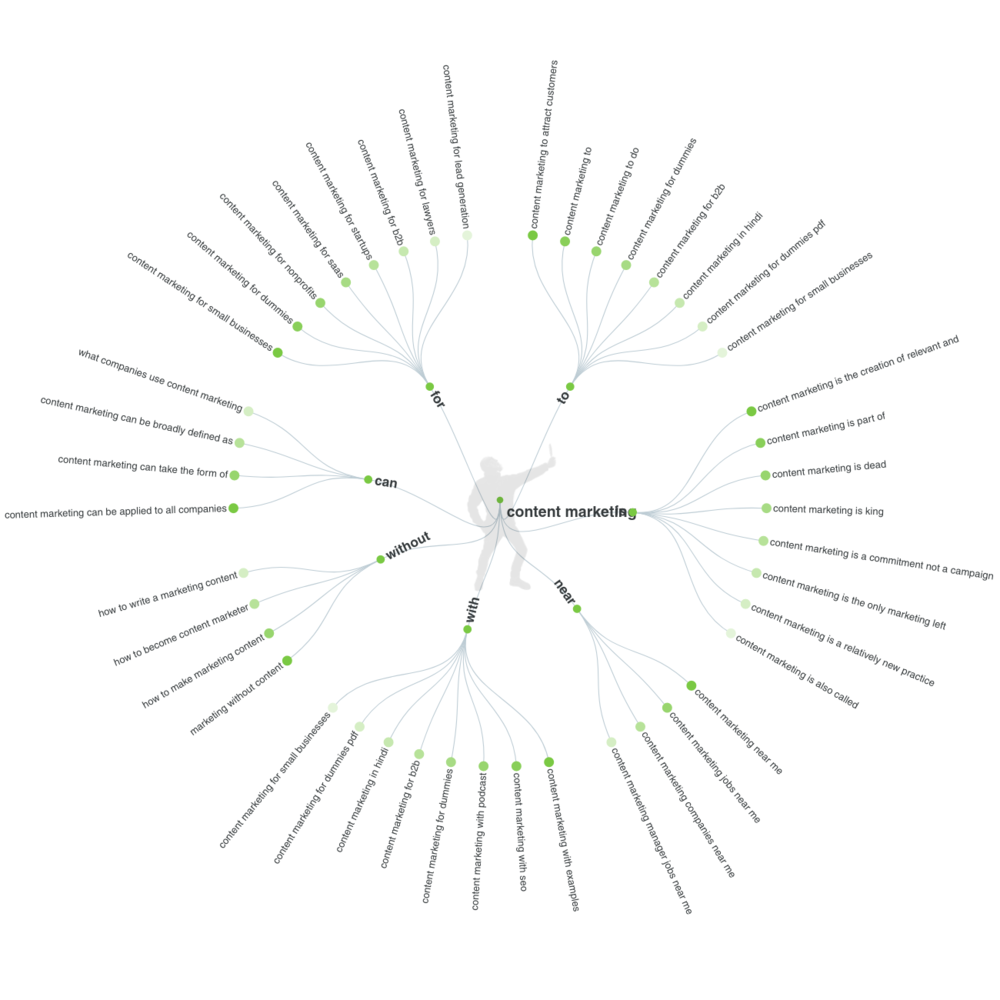 Comparisons:
It compares your keywords with similar ones.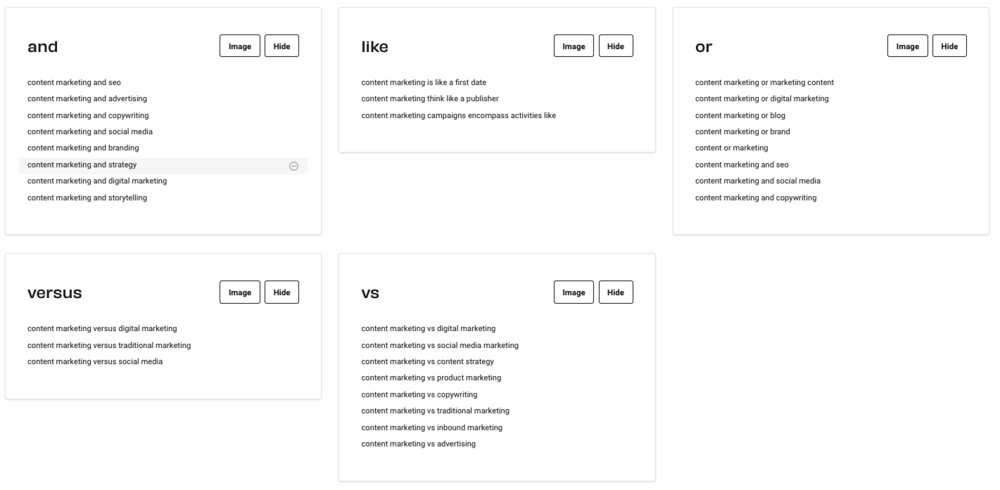 Alphabetical:
It follows your keyword by searches from A to Z.
I mainly use this section to get content ideas.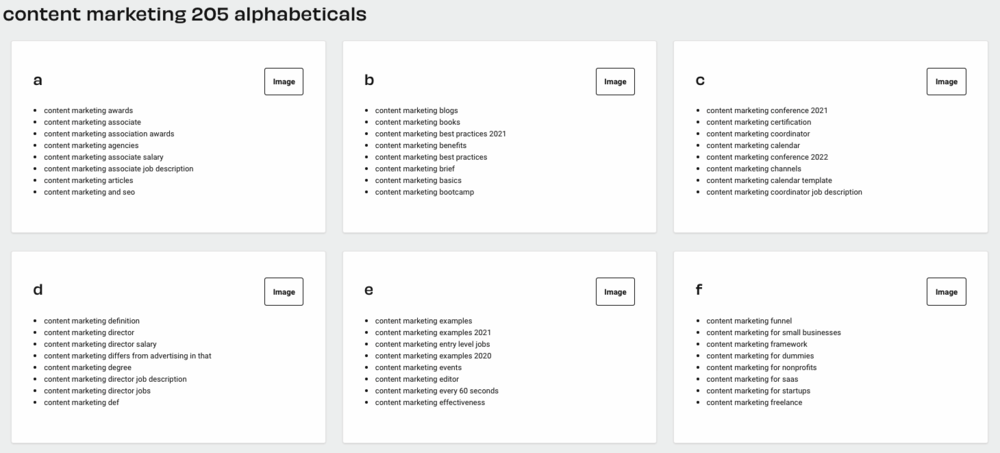 Related Keywords:
It suggests keywords related to your initial query.
It doesn't matter what industry or niche you are in. Answer the public is helpful for all sorts of businesses.


Case Study: Using Answer the Public to Generate 50+ Content Ideas
1. Let's search for Pinterest Marketing as a keyword.
2. Then, I'm creating a spreadsheet to keep track of all the ideas that Answer the Public suggests related to Pinterest Marketing.
3. Using each of the Answer the Public sections (questions, prepositions, etc) let's find interesting ideas for content!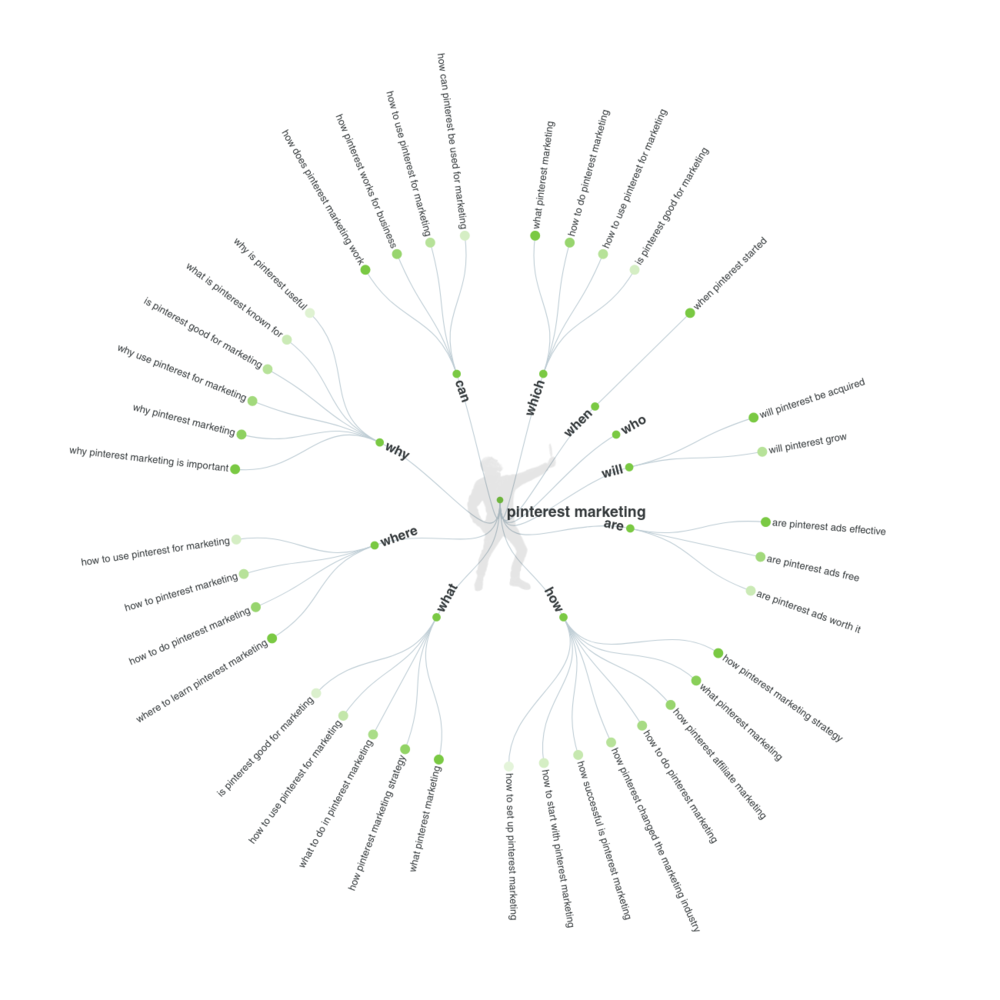 4. I copy-paste my favorite ideas into the spreadsheet.
4. I create a "Content Topics" column and find the topics within all the questions.
5. That's it! I know have DOZENS of content ideas all grouped into different topics.
All these topics can become different series: blog posts, youtube videos, online courses, social media posts, etc.
Answer the Public Tips:
Combine Answer the Public with the free google chrome extension "Keywords everywhere." This will add the number of searches for each keyword.
Use only 1-2 keywords in your search. This will give you the best output in terms of ideas. When searching for long-tail keywords, the results will be minimal.
Refine your research by searching for similar keywords.
Use the word "for" and find the related keywords to find interesting niches.
Save the mind maps as images.
Download the data as an excel spreadsheet.
With Answer the Public, you can find what people are searching for and use that information to generate content ideas.
This is an invaluable tool when developing your marketing or content strategy.
We know that content is king. And there's no need to struggle with content ideas when tools like Answer the Public are available.